Lombard, IL – Mechanical Products Company (MP) is pleased to announce the appointment of IMDS to its team of Sales Representatives. IMDS will be responsible for facilitating the sale and engineering support of MP products into new and existing customers within the European Union inclusive of the UK, Eastern Europe, Russia and Turkey. Chief among IMDS's responsibilities is streamlining communications with MP's existing customers and the development of new business opportunities.
Ron Prokup, President for MP said, "We are very excited to have IMDS join the MP team. In each of the regions they serve they provide a local professional staff that is experienced in the sales of engineered products to OEMs directly or through valid distribution partnerships. The addition of IMDS enhances MP's position as a global leader in providing engineered solutions in thermal circuit protection."
About Mechanical Products (MP)
MP has been a leading supplier of thermal circuit protection since 1943. MP circuit breakers are used in thousands of critical & commercial applications ranging from medical equipment, lighting, communications
,
appliances, battery operated devices, heavy truck, buses, military vehicles, recreational vehicles, a variety of marine applications and electrical protection equipment. MP has been management owned since 1998, is headquartered in Lombard, IL and maintains manufacturing capabilities in the US and overseas.
IMDS and METS introduction
Tony Robertshaw of IMDS said, "We are really happy to be working with MP across Europe. Their high- quality range of circuit protection products will be a big part of our sales strategy into the marine and mobile markets during 2020. From our offices in the UK and Holland we will offer a high level of service to all our existing partners/customers and beyond. The product will be available at Booth 02.212 during METS 2019 where MP will also be highlighting some exciting new products for 2020.
For additional information please contact: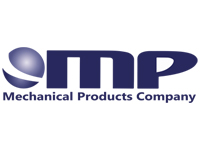 Mechanical Products Company
630.953.4100
www.mechprod.com
International Manufacturers Direct Sales
UK +44 (0) 2380 201409
EU +31 (0) 321 337062
www.imds.eu