U.S based Lunasea Lighting, the leading manufacturer of lighting solutions and accessories for marine applications, has selected International Manufacturers Direct Sales (IMDS) to represent its innovative lighting line throughout Europe. Through their offices in the UK and The Netherlands IMDS will be seeking distribution and direct OEM opportunities in all European territories. Tony Robertshaw of IMDS said, "Lunasea offers a great opportunity with a really diverse range of high-quality lighting solutions. Their machinery space lighting program will be of particular interest to builders of commercial and leisure craft. The product will have great appeal for both marine and mobile applications"
Allen Burley, president/owner of Homosassa, Florida-based Lunasea Lighting, is pleased that IMDS has joined the Lunasea team. "We're thrilled to have signed a sales group with such extensive experience and knowledge of the market to represent our product line in this important territory.
About Lunasea Lighting
Lunasea Lighting is a subsidiary of Digitron Electronics who has been designing and manufacturing innovative electronics since 1981. Digitron's client list includes some of the top medical and industrial companies in addition to many military projects. Lunasea Lighting brings that knowledge to lighting. Our focus on product innovation, technology, quality, and customer service is the hallmark of every product we make. Every Lunasea lighting product is designed from the ground up and built to deliver all the functionality
and dependability that marine applications demand. Headquartered in Florida, with manufacturing centers worldwide, Lunasea has the ability to meet global demand.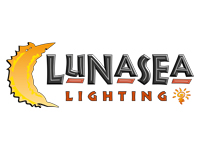 Lunasea Lighting
9619 W. Yulee Drive, Homosassa, FL 34448
1-352-417-0009 EU
Email: sales.lunasea@lunasealighting.com
Web: www.lunasealighting.com
IMDS
UK +44 (0) 2380201409
EU +31 (0) 321 337062
Email: info@imds.eu
www.imds.eu