NEW PRODUCT!

 
Series 53 Branch disconnect circuit breaker
WATERPROOF CIRCUIT PROTECTION
Mechanical Products waterproof circuit breakers are designed for harsh environments and are available up to 300 Amps. Type I, II, & III options as well as Hi-amp, ignition protected, Panel and surface mount versions, and lighted tripID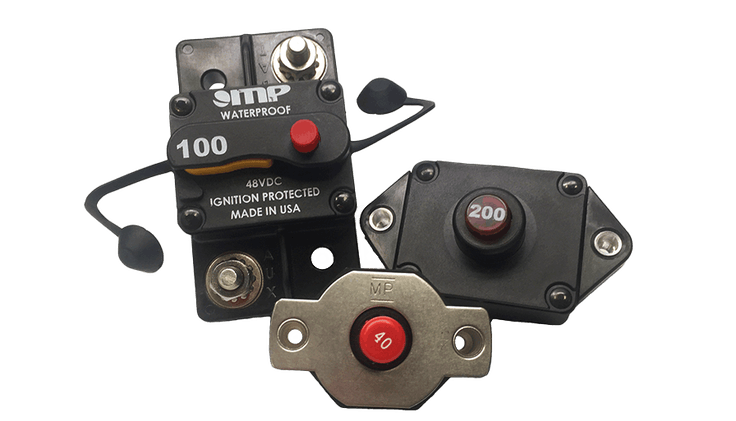 MP Waterproof circuit breaker overview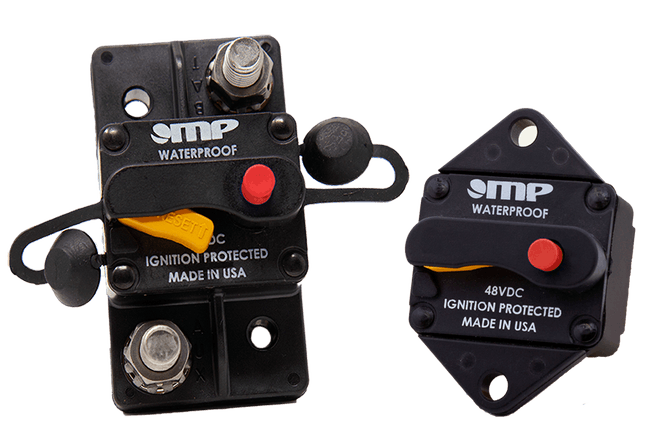 Series 17
High Amp, IP67 dust & waterproof, ignition protected, SAE Type III (PTT) circuit breaker. Available 25 thru 225A. Panel and surface mount versions. Trip free operation. SAE and ABYC compliant. Options include 1/4" & 3/8" stainless terminals & hardware. Patented. Contact factory for LED TripIDTM accessory.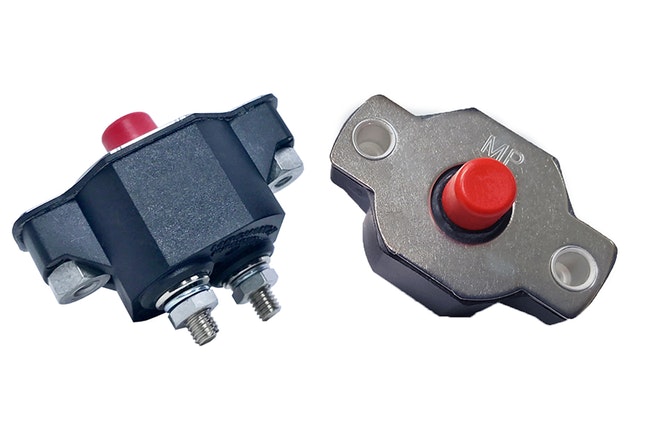 Series 18
Weatherproof, UL1500 Ignition protected, available as a Push-to-Reset protector. DC Ratings from 15-70 Amp. Designed for harsh environments as tested to ABYC, USCG, SAE, UL & Mil Stds requirements. Trip Free.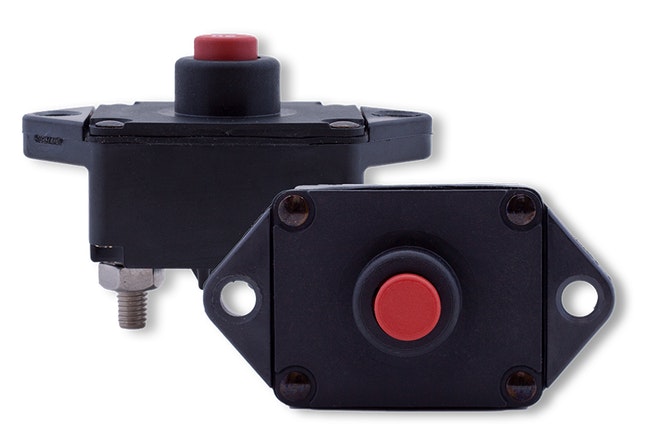 Series 19
High Amp, IP67 & IP69K, Ignition protected, SAE & ABYC compliant, Type III circuit breaker. Available 50 to 200 Amp. Designed for harsh applications to 30VDC. LED tripIDTM for open circuits.
NEW PRODUCT!

 
Series 53 Branch disconnect circuit breaker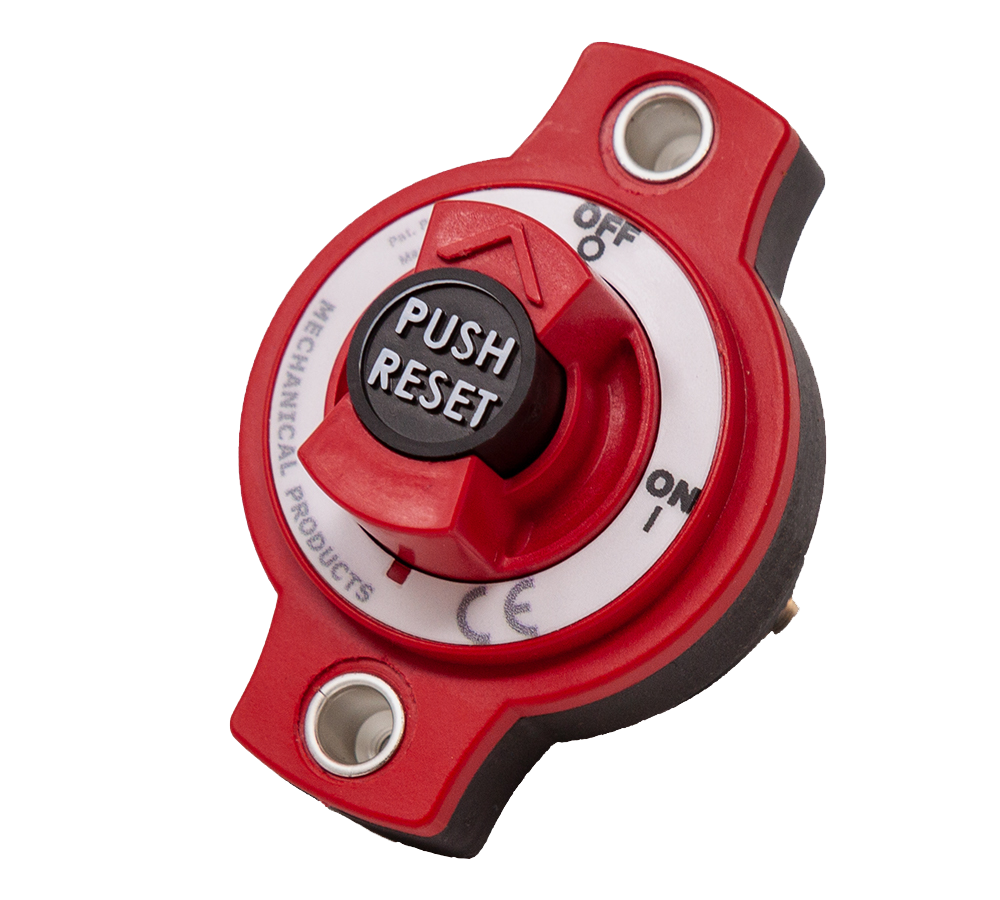 MP Series 53
Branch Disconnect Circuit Breaker
The MP Series 53 is designed specifically to bring together two traditionally separated products (breaker / switch) into a single small package device that may be conveniently located for ease of access. The MP Series 53 combines key attributes required of ABYC circuit breakers (UL1077 & SAE J1428) and the Marine Power switching standards (UL1107). This new innovative product provides upstream backup short circuit protection up to 3,000 amperes for the branch house circuits.  This device helps prevent battery draw down while the switch is in the off position while providing savings in space, labor, and wiring costs.
MP Series 53
Product features
Key Features
Made in the USA
Ignition Protected
IP66 & IP67
Trip Free Cycling
Compliances – UL1077, SAE J1428, UL1107, & SAE J553
Ratings
Voltage – 32 VDC
Current – 10 – 80 Amperes
Short Circuit Interrupt –
14 & 28VDC per SAE J553 & UL 1077* (U3)
1.5kA @

 

28VDC

 

per ABYC & UL 1077* (U3)
3kA @ 28VDC per UL1077*
Specifications
Sine Vibration: per UL 1107* at 100% rated current
Random Vibration: 12g per MIL-STD-202, Method 214
Shock: 10g per UL 1107*
Corrosion: 96 hrs per MIL-STD-202, Method 101
Humidity: 240 hrs per MIL-SID-202, Method 106
Temperature Environmental:-30oC/+60oC per UL1107*
Temperature Rise: per UL1107*
Switch Cycles: per UL1107*, 28VDC & 100% rated current
Overload Cycling: 10x rating per UL 1077* at 30VDC
(* Tested per methods of standard.) Specifications subject to change.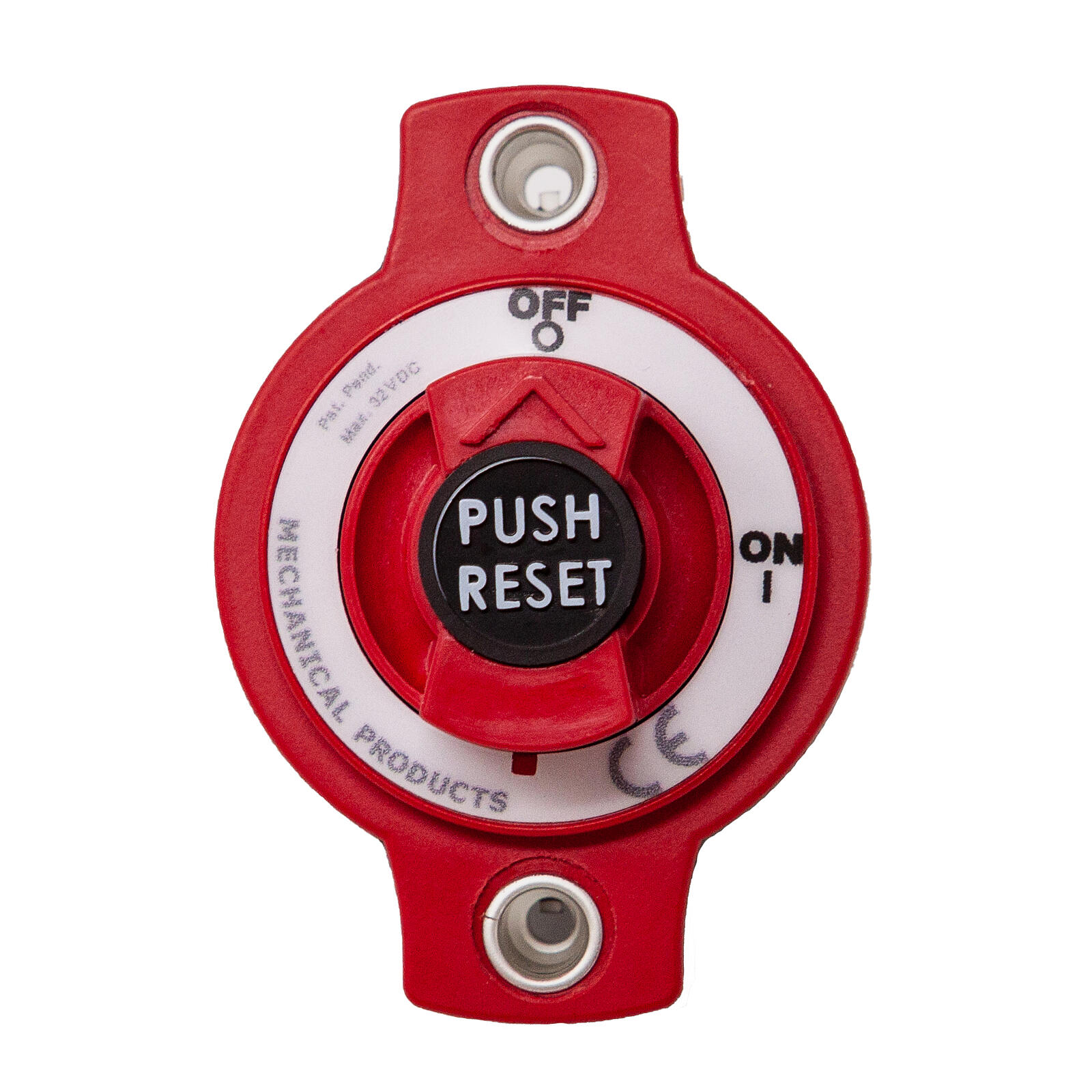 MP launched its new part configurator and 3D model catalogue. This feature helps customers select, specify and design MP's line of thermal circuit breakers into their new product designs. The configurator provides customers with the ability to easily design in MP's circuit protection solutions. This on-demand, online 3D modelling capability makes the jobs of engineers easier while providing an industry-leading digital customer experience.
With more than 150 CAD and imaging formats available, customers can download with native outputs to all major CAD systems, including Autodesk®, AutoCAD®, Autodesk Inventor®, SolidWorks®, Solid Edge, PTC Wildfire and CREO, Siemens NX, CATIATM and more.
About Mechanical Products Company (MP)
MP has been a leading supplier of thermal circuit protection since 1943. MP circuit breakers are used in thousands of critical & commercial applications ranging from construction & electrical generation, marine, medical, military vehicles, power management & battery backup, recreation vehicles, residential & appliance, speciality vehicles and battery chargers. MP has been management-owned since 1998 and maintains manufacturing capabilities in the US and overseas with US facilities in Jackson, Michigan and Lombard, Illinois.
Contact us for more information
Are you looking for circuit protection for your next project or are you interested in becoming a reseller, please leave your details and one of our representatives will come back to you.
About us
IMDS is an experienced sales company based in Europe with over 50 years of combined knowledge. From our offices in the UK and The Netherlands, we support our global clients and customer network to achieve effective results. 

UK Head Office | 12-13 Eddystone Road | South Hampshire Business Park | Calmore SO40 3SA | UK | Tel: +44 (0)2380 201409 
EU Office | de Amstel 38-40 | 8253PC | Dronten | the Netherlands | Tel: +31 (0) 321 337062
Email: info(@)imds.eu